-We would like to inform you that ALL GMMQ member services are currently operational. All of our employees are working from home or at the office, and are available to answer your questions during regular working hours.
-Need psychological support to get through this difficult time? Visit our Resources page.
---
SUMMARY
FAQ this section needs to be updated. thank you for your patience.
CNESST Guides
Government Benefits
MCCQ recovery plan
Assistance Funds
P2 Visas
---
FAQ :
The Quebec government has lifted most of the health measures related to the COVID-19 pandemic.
Some measures remain in effect:
In restaurants, bars and all other similar places, including rented rooms, you must be seated to consume food or drinks.
When singing karaoke, a distance of 2 meters or a partition is required, if the singer is not wearing a mask.
For gatherings in homes and various accommodation units, it is always recommended to limit the number of people to 10 or the occupants of 3 residences.
Since March 12, 2022, the vaccination passport is no longer required in Quebec. However, proof of vaccination remains mandatory, according to federal government requirements, for domestic travel by train, plane or cruise ship within Canada or internationally.
The requirement to wear a mask and face covering is being phased out. Consult the Government of Québec's Wearing a Mask or Face Cover in Public Places in the Context of a COVID-19 Pandemic page for more information.
Always follow basic health guidelines.
Please direct any further questions to Melissa Raymond, mraymond@gmmq.com
---
CNESST Guides
The CNESST has published COVID-19 health standards guide for the performing arts, broadcasting and film sector, on June 16.
The performing arts sector must refer to the CNESST general guide
Trousse – COVID-19 : Guides et outils | Commission des normes de l'équité de la santé et de la sécurité du travail - CNESST (gouv.qc.ca)
---
Government Benefits:
-Canada
Canada Worker Lockdown Benefit (CWLB) is effective now and is retroactive to December 19.
This new benefit will provide income support of up to $300 per week to workers whose employment is interrupted as a result of a government-imposed public health lockdown and who are unable to work because of these restrictions.
Professional musicians from Quebec are eligible. See the conditions and apply
The Canada Emergency Response Benefit (CERB) ended on September 27, 2020.
The Canada Recovery Benefit (CRB), for workers who do not qualify for EI, followed. It ended on October 23, 2021.
Currently, all artists' associations are awaiting a response from the government as to whether it will continue to support artists. A new form of support should be created. We will keep you informed as soon as we have more information.
-Québec
- Suspension of student debt repayment (Quebec).
---
Ministère de la culture et des communications recovery plan
2020 October: Here the Ministère de la culture et des communications recovery plan (only available in french): https://cdn-contenu.quebec.ca/cdn-contenu/adm/min/culture-communications/publications-adm/plan-action/PL_Relance_Economique_Culture_2020.pdf?1591030436
See the CBC article here, in french: https://ici.radio-canada.ca/nouvelle/1708144/quebec-legault-roy-culture-aide-relance-reprise

Here health recommendations of Quebec Government.
---
Assistance Funds
Support fund for artists and cultural workers experiencing psychological distress
The purpose of this fund is to provide access to psychosocial support services for artists, artisans and cultural professionals who are experiencing psychological distress. The pandemic has put these professionals to the test by isolating them, but more importantly, by depriving them of their livelihood for several months.

The Conseil des arts et des lettres du Québec, with the support of the Ministère de la Culture et des Communications du Québec, is making a fund available to them to pay for consultation fees with psychosocial workers such as psychologists, social workers, mediators, financial planners, legal advisors, etc. The detailed list of counsellors can be found below.

A maximum of 10 meetings is planned for each person.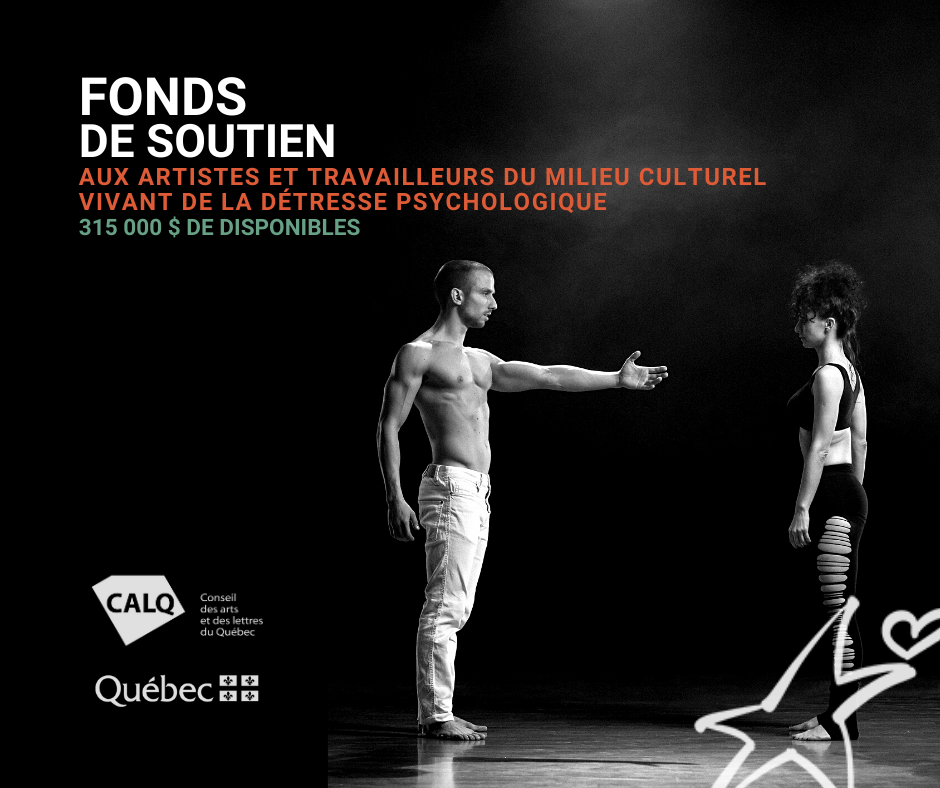 Jean-Carignan Fund

If you are in a precarious financial situation due to COVID-19, you can ask for help from the Jean-Carignan Fund (FJC), a fund affiliated with the Fondation Des Artistes du Québec (FDA).
Since the beginning of the crisis, the FDA has received two major donations, in addition to its own resources: The Netflix Fund ($500,000 in March 2020), a donation from the Caisses de groupes Desjardins ($100,000 on September 24, 2020), to support artists of all disciplines.
Apply now! The form has been simplified to speed up the process. You will receive assistance as soon as possible.
If you are a musician, your application must be made through the Jean Carignan Fund. Please do not duplicate your applications to the FJC and the FDA. (The Jean Carignan Fund is a fund affiliated with the Fondation des artistes).
Unison Fund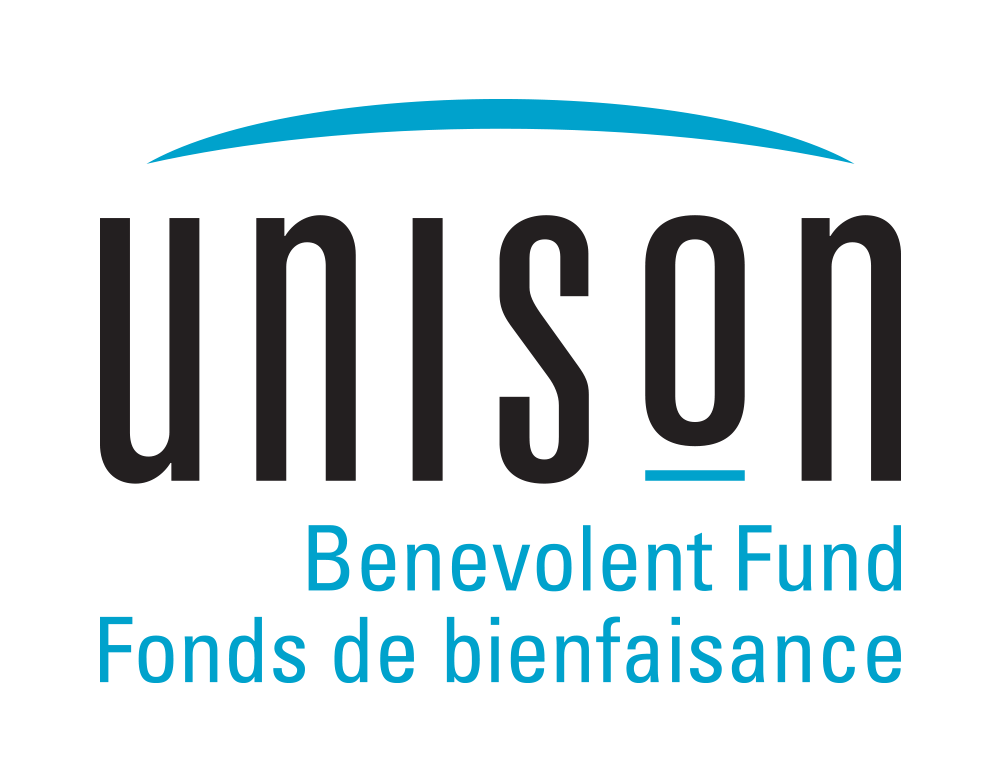 You can also contact this Canada-wide fund to apply for emergency financial assistance.
---
P2 Visas for United-States